PHABULOµS aims to set up a European pilot line for the manufacturing of free-form micro-optical components by UV replication technologies (wafer-scale, roll-to-plate R2P, and roll-to-roll R2R)with a clear roadmap for high volume production at competitive cost.
Objective
PHABULOµS objective is to accelerate the validation of technologies & processes (with selected use cases), to validate the services of the pilot line (with pilot cases) and eventually establish a unique legal entity as one-stop shop.
Use cases

Micro Displays for Augmented Reality
LUXURY
SWAROVSKI
Free-form microstructured foils/plates with gemstone appearance.
Hexagon Panel is an homage to the world-famous honeycomb design that has sparkled on spectacular facades all over the world.
Active Panel combines the luminous power of 200,000 crystal per square meter with a backlighting of special LEDs.
TECHNOLOGY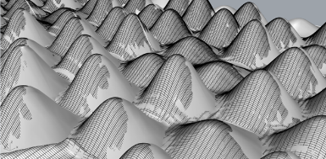 Free-form micro-optics
consists of micro-optical components

designed with no symmetry constraints
enabled by innovative modelling
orequiring ultraprecision machining
offers

onew functionalities

Aberration reduction
Non-symmetric illumination

system simplification
miniaturization & integration