31 January – 2 February 2023
Visit PHABULOuS at Photonics West, San Francisco, USA. Come to our booth #4220 and talk to our experts about how the PHABULOuS Pilot Line can help you to implement free-form micro-optics in your products. We can advise you throughout the whole process and we also have special financing for European companies.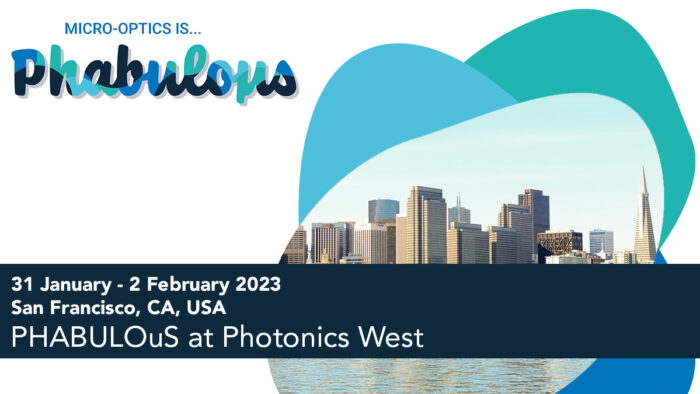 Besides the Photonics West Exhibition, PHABULOuS team will be attending several networking events to engage with the attendees and explain in a more relaxed context how we can support you in your free-form micro-optics endeavours.
---
Pilot Lines & Photonics Innovation Hubs Breakfast

31 January 2023
THE PILOT LINES BREAKFAST & PHOTONICS INNOVATION HUBS BREAKFAST is a networking event addressed to companies interested in participating in the collective effort of Europe to introduce new photonic products into big markets such as telecommunications, medical and security. A great opportunity to interact with the technology experts and decision makers of companies working in photonics and to learn how the Pilot Lines in Photonics can help your company in scaling up the production of the new photonic devices. Harry Heinzelmann, CTO at CSEM & Project Coordinator of PHABULOuS and Jessica van Heck, Managing Director will be presenting "Solutions Enabled by the Revolution in Free-form Micro-optics".
Event website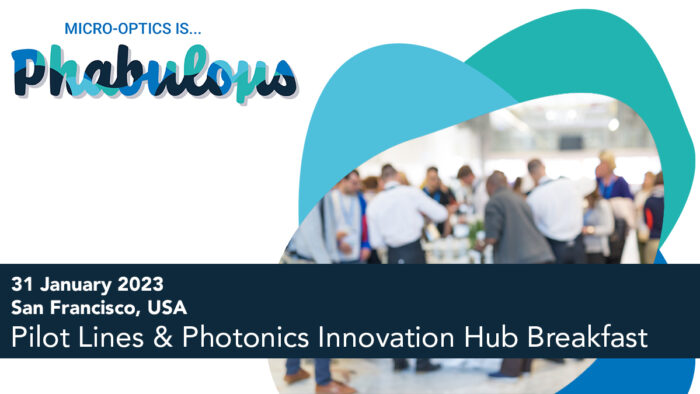 ---
EPIC Executive 5 Miles Run

1 February 2023
PHABULOuS will participate this year at the EPIC Executive 5 Miles Run, a networking event dedicated to C-Level executives. Harry Heinzelmann, Jessica van Heck and Xavier Bonjour, Marketing Director at Microoled will join and show one of the use cases of PHABULOuS Pilot Line: ActiveLook a smart AR glasses with an innovative micro-projection system that discretely integrates into eyewear.
Event website
---
EPIC Members Lunches

31 January – 2 February
If you are attending this convenient gathering with EPIC Members during the lunch break at Photonics West, look for Jessica van Heck and discuss with her the criteria to prepare the pilot case application form and get funding. Remember that you only have until 31st December 2023 to submit your proposals!